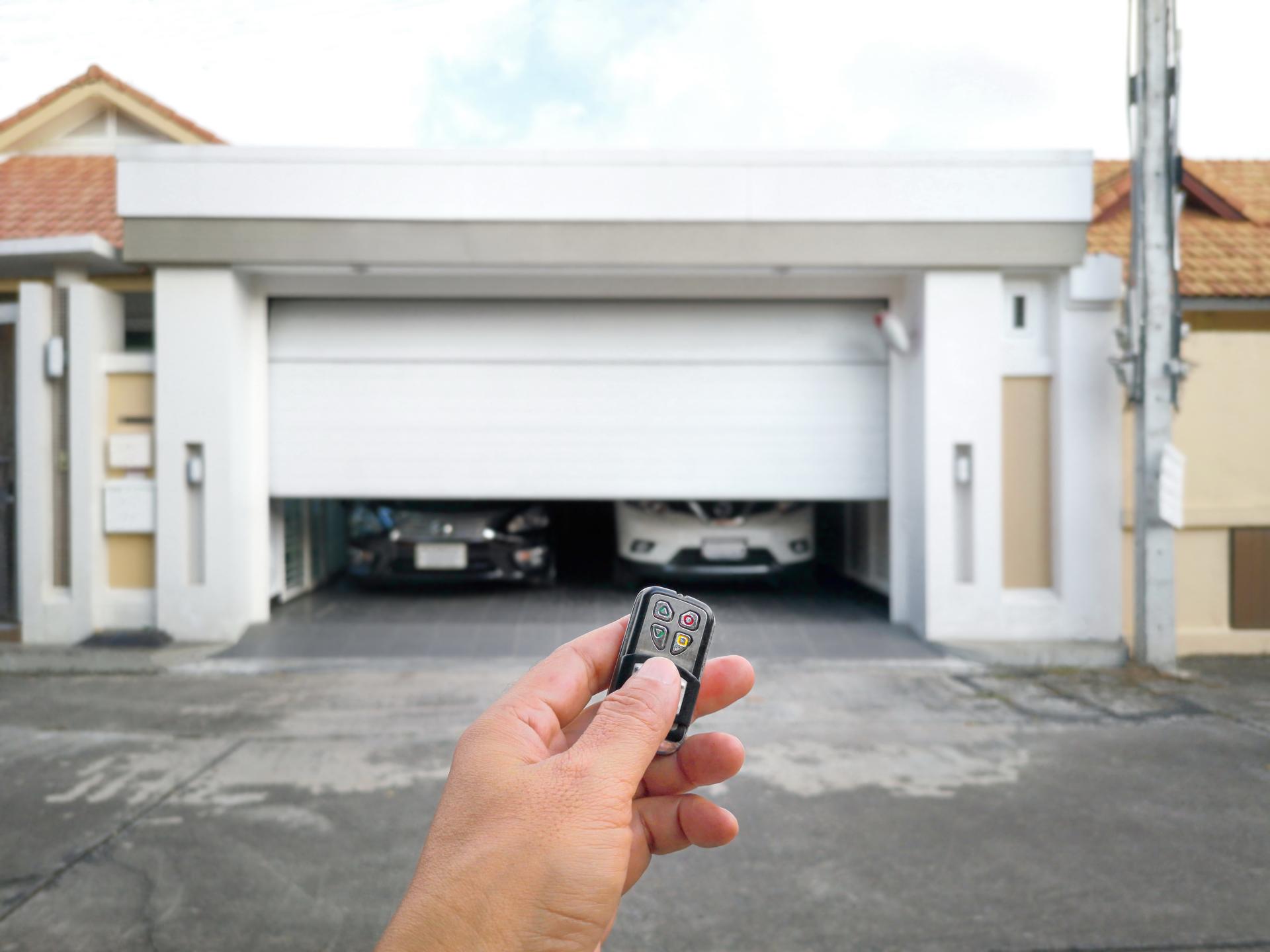 Garage Door Openers, Batteries, & Other Accessories
At The Garage Door Co., we would love to be of assistance for all of your garage door accessory and enhancement needs. We do it all: automatic openers, remotes and keypads, and even battery backups so you can always access your garage, even if there's a power outage.
For immediate service, call us at (720) 376-4026. Otherwise, keep reading. On this page, you'll learn more about:
Garage Door Openers Installation
Universal Remotes & Keypads for ALL Openers
Side-mounted Openers
Synchronized Remote And Keypad
Battery Backups
Yes, you can get help with all of those things and more at The Garage Door Co.!
Let's take a closer look at each item: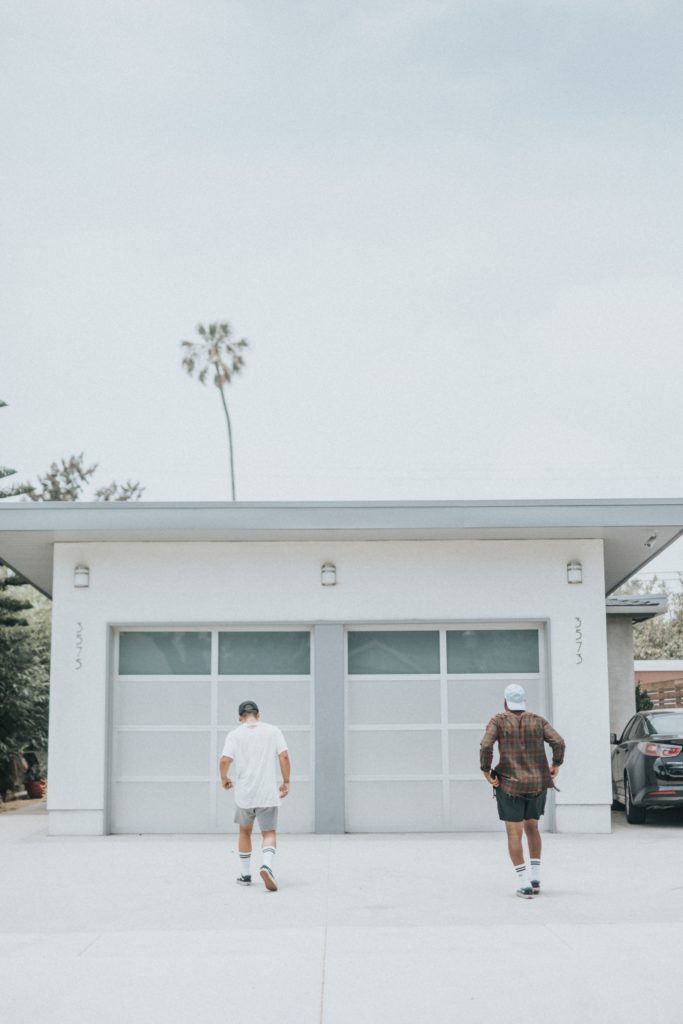 Garage Door Openers Installation
Whether you're replacing an old opener or installing a new unit where there is no existing opener, we have the expertise and know-how to get you set up. We'll update and install any required wiring and provide the appropriate brackets used to hold the unit in place. We make sure the door is balanced before installing the opener. A door that's out of balance is hard on the opener and can be dangerous so it's important that you hire a professional.
Manually opening a garage door without an automatic opener doesn't sound so bad… until you have to do it every single day. It's difficult, time consuming, and anything but convenient. Most already existing manual-open garage doors can have an automatic opener installed with little trouble, and it tends to be even easier if you're replacing an old unit.
One of the key things to understand about getting a new garage door opener installed is that the unit works best if the door is properly balanced. Sure, an automatic garage door opener can still work on an unbalanced door, but it runs some not-insubstantial risks: at best, the automatic opener will have its operational lifespan reduced, and at worst, it could malfunction and present a safety hazard.
What we're saying is that it's very important to have your opener installed by experienced professionals like our team at The Garage Door Co., since we have the experience and training required to make sure that your opener is not only installed correctly, but safely as well.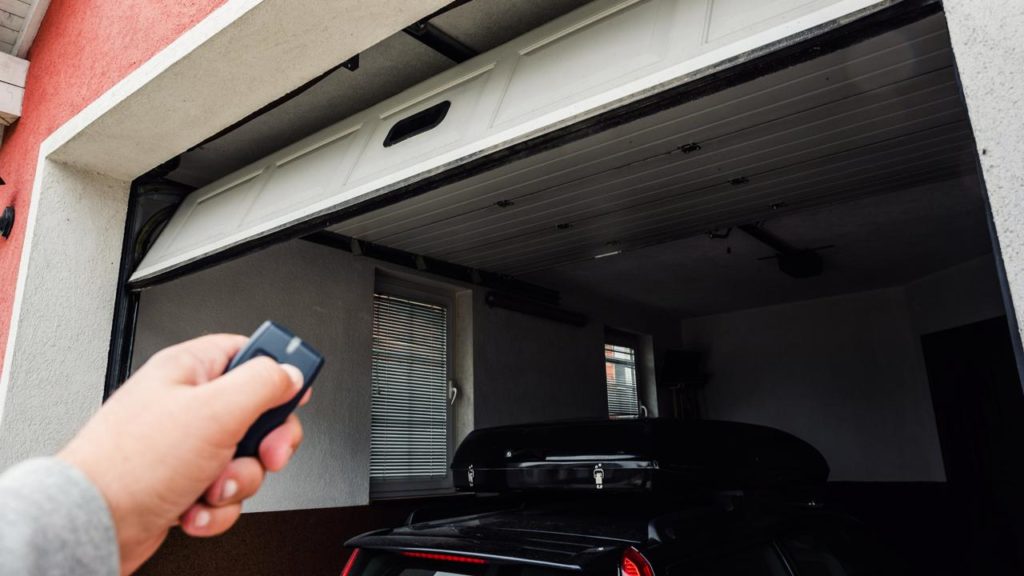 Universal Remotes & Keypads for ALL Openers
Regardless of your garage door opener's brand, we can get you set up with a universal remote and/or keypad. Enjoy both convenience and security with our easy-to-use, intuitive universal garage door opener remotes and keypads.
It's happened to everyone at least once—you've lost, broken, or otherwise "disappeared" your garage door opener!
The good news is that just like with televisions and home entertainment systems, there are universal remotes for garage doors too. These remotes must be programmed to function with your specific garage door, which from a security standpoint is an absolute must (sorry, no opening and closing your neighbors garage door!).
If your keypad has been damaged or is in need of replacement, one of our universal keypads can easily take its place with the same level of security you've come to expect (if not better). Your new garage door universal remote will be compatible with the keypad too, so in configurations where that matters, you won't be missing out on any features that you rely on.
Thanks to their easy set up and long-lasting battery life, our universal garage door opener remotes offer the best in convenience and security. You may also purchase as many as you wish; no more asking your family members, "Where's the garage door opener?"
Nearly all automatic garage door openers are compatible with our universal keypads and remotes, so whether or not your opener was installed by us, we can provide and program a new remote or keypad for your unique opener.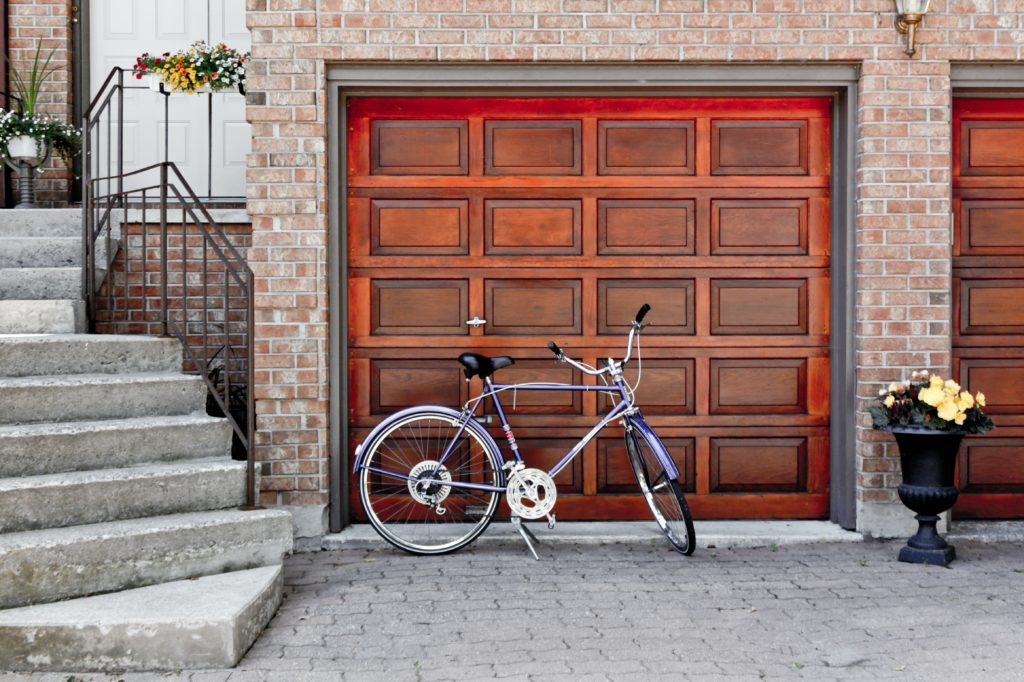 Side-mounted Openers
If your garage ceiling height is a lot bigger than the height of the garage door, then you should consider a side mount garage door opener. We'll install your wall-mount garage door openers on the wall next to the garage door, freeing up the space overhead and opening up the possibilities to maximize your garage space. These classy looking side-mounts are quieter and take up less space than traditional garage door openers.
Side-mounted openers are an excellent choice for any home or business owner who wants to maximize the storage space available in their garages. Sometimes called jackshaft openers, this style of automatic garage door opener is installed to the side of the door, rather than the traditional center boom which is at the top center of the garage. Since there is no boom, there's a lot more overhead space.
The other major benefits of side-mounted openers is that they're a bit better looking than the traditional automatic opener style and they're also much quieter. From an aesthetic perspective, they look much less bulky and, depending on the model, quite a bit more sleek. While function should always win out over form, the smaller size is definitely a noticeable benefit, as you'll get more room in your garage to work with. Finally, these units are much quieter, which is always nice—particularly in quiet neighborhoods and business parks.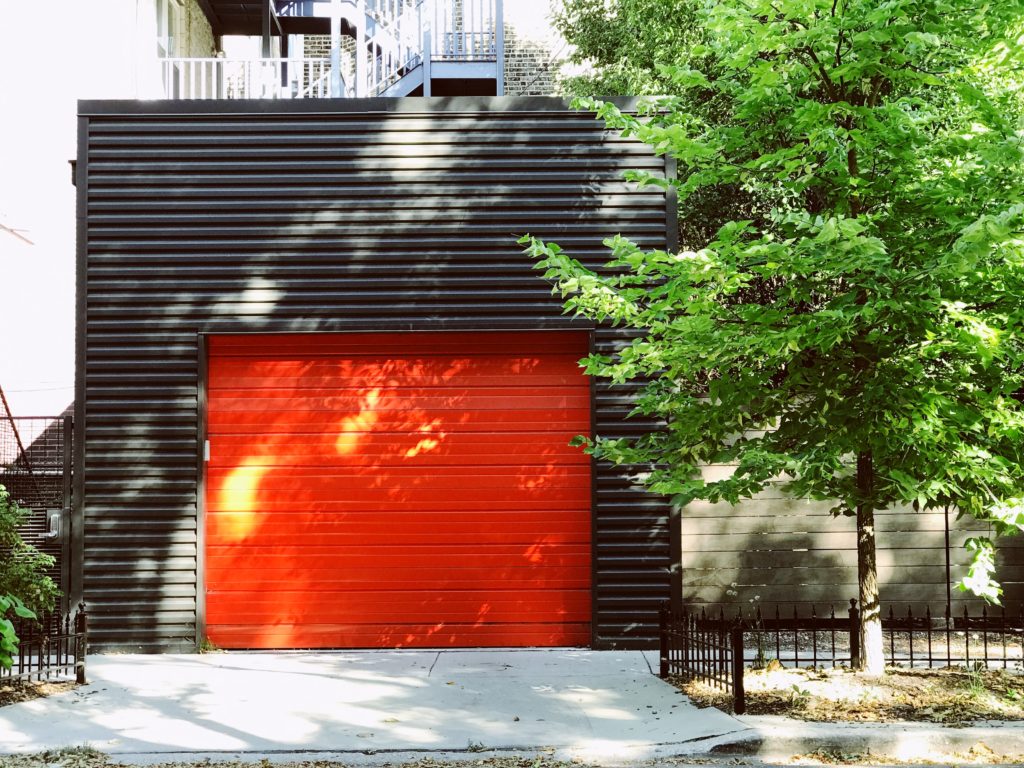 Synchronized Remote And Keypad
Get seamless access to your garage door opener and house lights from anywhere in the world via your smartphone, tablet or computer. Make your life easier with garage door opener accessories that make home access simple. All models we sell and install are available to be controlled by phone application. Garage door opener remote control and keypads offer a safety and a secure way to gain access to your home garage.
You'll love the possibilities with our fully synchronized, secure smart garage door openers, empowering you to access your garage door opener no matter where you are—whether you're inside the garage itself, in your car waiting to park, or across the globe.
Thanks to secure smart technology, home and business owners can use a simple app on their smartphones, tablets, or computers to make home access easy.
There are many situations where this technology would come in handy. Have you ever left your garage, traveled several miles down the road, and realized that you forgot to shut the door? This technology would allow you to shut the garage without having to turn around. Or suppose a large delivery needs to be made, but you're stuck in traffic? You can open your garage and receive your delivery, without the need to be physically present at the garage.
Finally, synchronization with your garage door opener and keypad means that you'll never have to worry about things being "jumbled up," so to speak—open your garage door with the secure app, and close it with the keypad. Later, you may open the garage with your remote opener, and then later down the road (as in the example above) close it from your smartphone. Your garage door will work with you, not against you.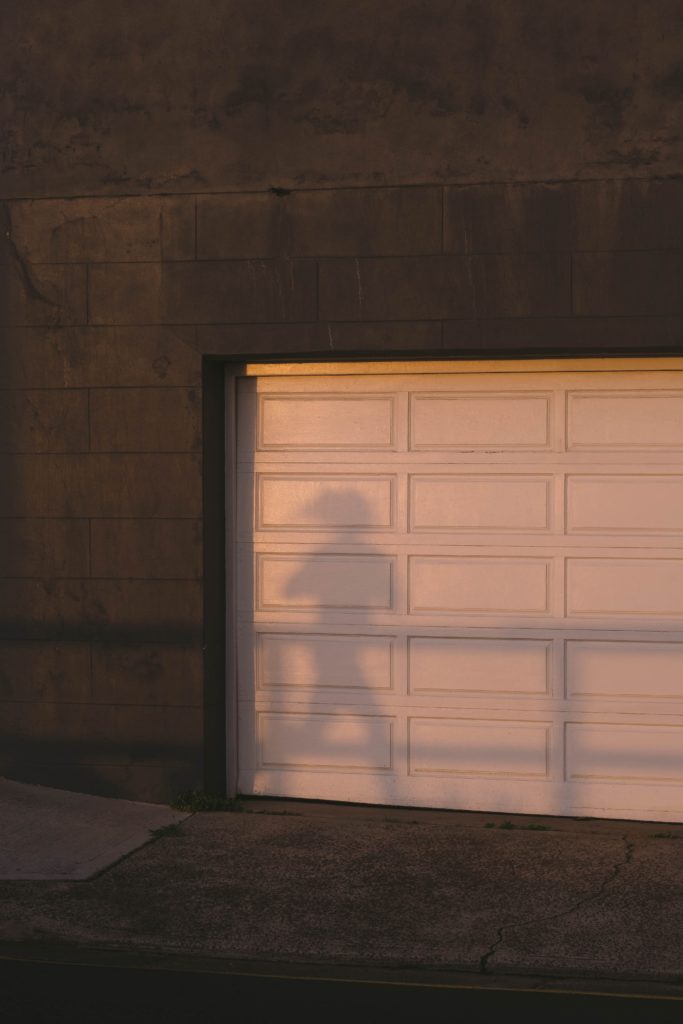 Battery Backup
Keep your garage door accessible even during power outages. Getting in and out of the garage during a power outage has never been easier when your battery backup kicks in. Make the right choice for peace-of-mind and security with a garage door opener battery backup. We offer a variety of horsepower openers from 1/3 to 1 ¼ depending on your needs.
A battery backup is perhaps one of the most useful garage door accessories you can install in your home or business. This cost-effective solution ensures that your garage door opener will be capable of functioning even during a power outage. If you're reliant on your opener to operate your garage (e.g., a very large garage that would be impossible or impractical to open manually), one of our long-lasting, high quality garage door backup batteries should be a must.
CALL (720) 376-4026 NOW FOR A FREE ESTIMATE!
You may also use our convenient contact form below: