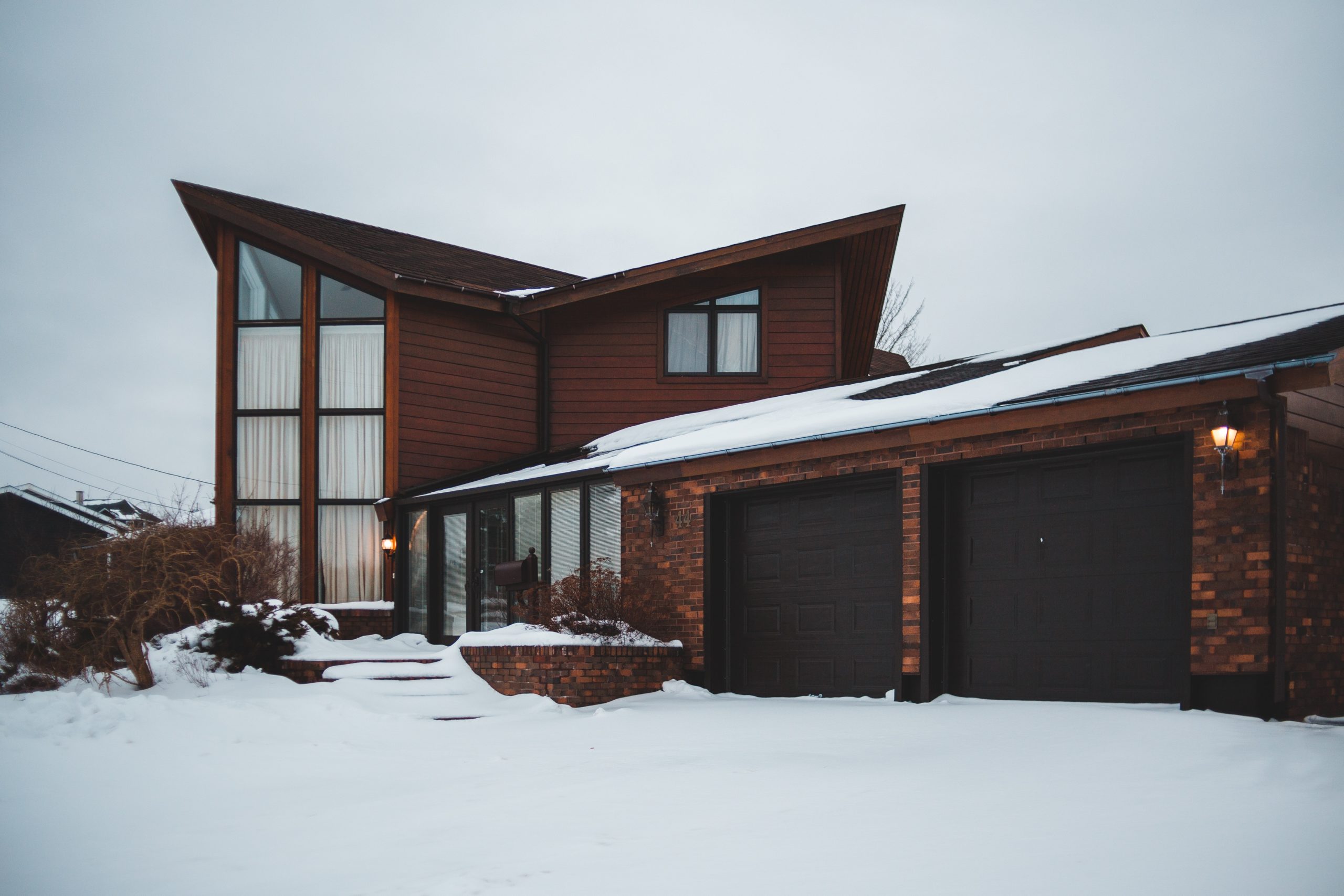 GARAGE DOOR REPAIR, SALES, & SERVICE FOR CENTENNIAL, CO & THE DENVER METRO AREA
Our team of emergency garage door repair, sales and service and repair professionals provide the entire Denver metropolitan area with affordable, expert service. Call us at (720) 376-4026 to schedule your appointment now. Whether your garage door has a broken spring or the motor unit has gone out, we can get it fixed for you—we even have a 24/7 emergency garage door service if you need help immediately.
Standing by 24 hours a day, 7 days a week, 365 days a year.
$50 OFF YOUR NEXT REPAIR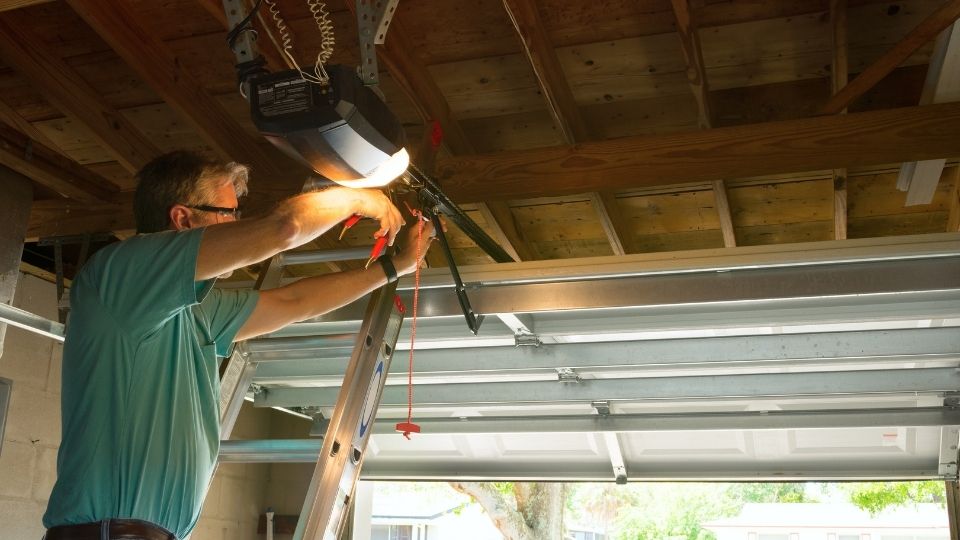 That's right! Simply mention this coupon to get $50 OFF your next repair, even if its an Emergency Repair. This offer is good for any repair service over $250. Offer expires December 31, 2023.
CALL (720) 376-4026 FOR GARAGE DOOR REPAIRS SERVICE!
Fast Friendly Garage Door Service In Denver, CO Region including Denver, Boulder, Castle Rock, Conifer, Elizabeth, Colorado. New Garage Doors, Repairs, Installations, Service, Maintenance, Torsion Springs, Parts.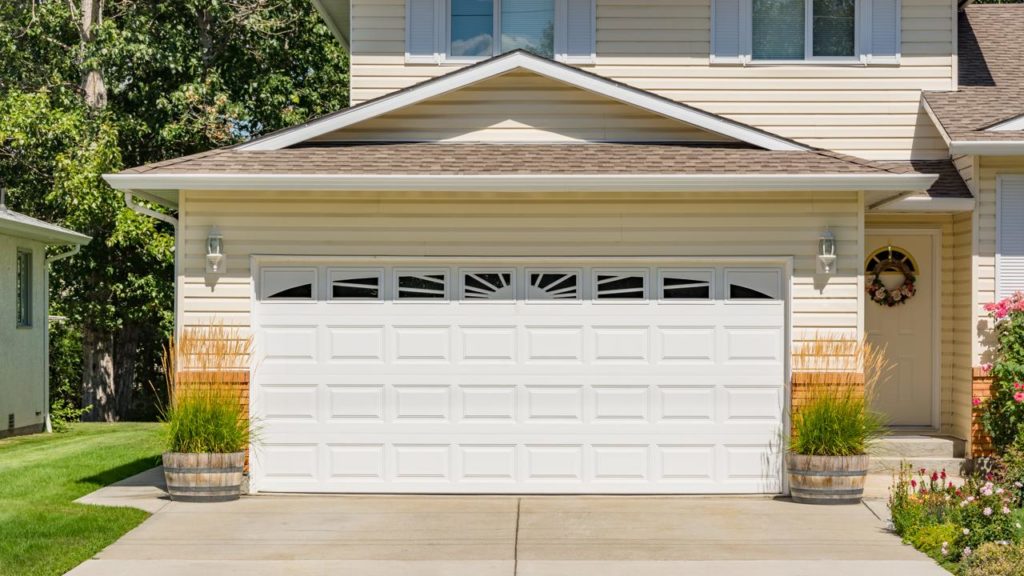 New Garage Door Installation, Replacement & Sales
Time to upgrade? Our small business is family owned and operated, and when we're putting in a new garage, we treat you like family too. With a high quality selection of garage doors from industry leaders like Amarr, we can't wait to have the opportunity to impress you.
Garage Door Installation
Garage Door Safety & Security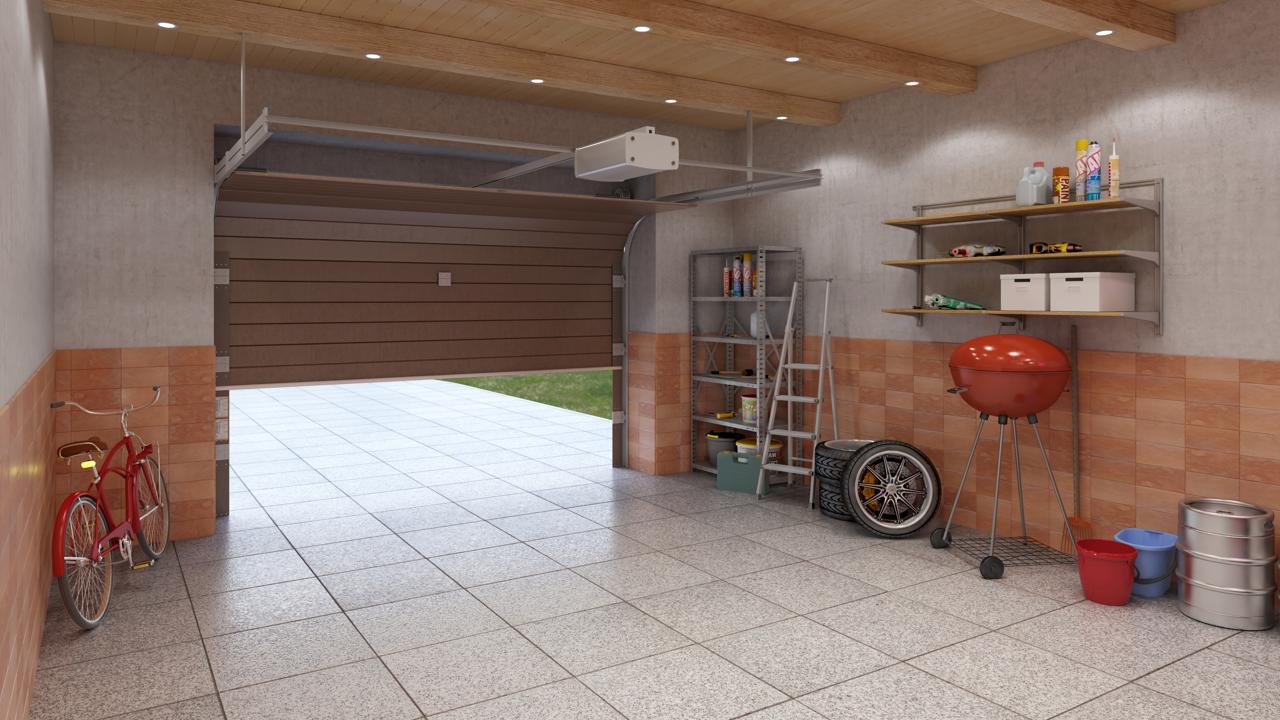 Repairs, Maintenance, Service Calls, Tune-Ups & Adjustments
Get it fixed once and get it fixed right! Just a few of the things we can repair or replace are:
Broken Garage Door Springs
Replace Broken Rollers
Garage Door Cable Repair
Garage Door Panel Replacement
Garage Door Drum Replacement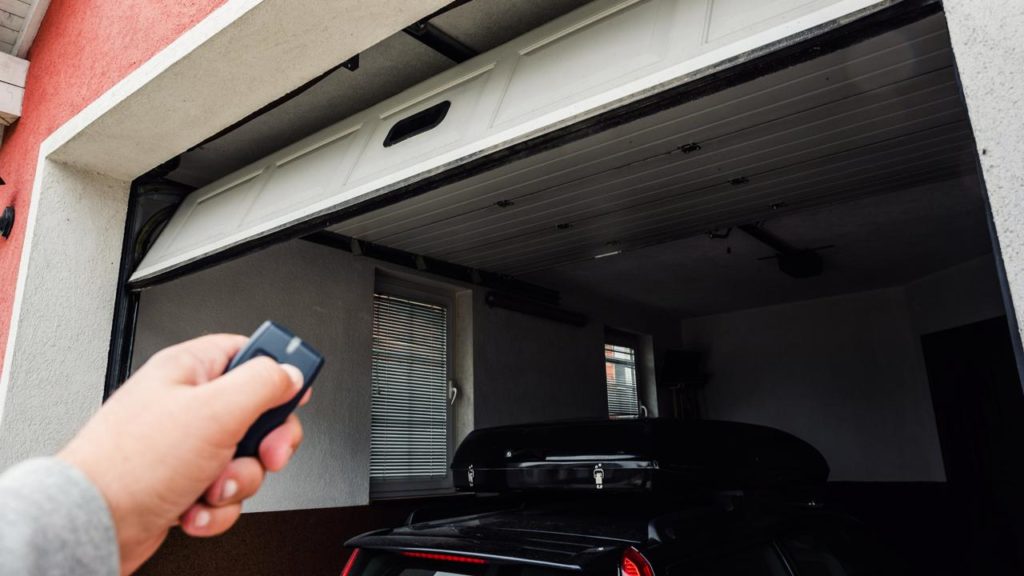 Garage Door Openers, Remotes Programming, Service, Tracks & More
No matter what kind of enhancement or accessory you'd like to get for your garage, we'll do more than just install it for you—we'll put you on the right path with helpful advice and suggestions. We offer installation services and the best products.
Synchronized Remote & Keypads
Battery Backups
Side-mounted Openers
Garage Door Tracks Repair
All Manufacturers Serviced
Garage Door Opener Installation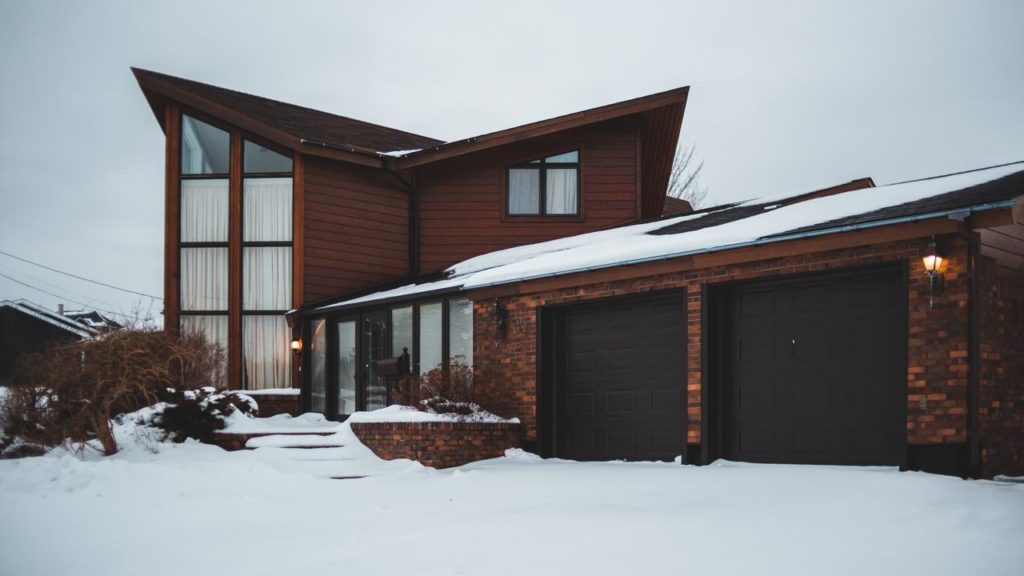 Garage Doors Weatherization, Seals, Insulation, Stripping
As longtime Colorado residents, we know all too well the kind of harsh conditions we have to endure here every winter. Insulation and weather stripping go a long way in keeping your garage & everything inside it safe. Don't delay until it's too late. Instead, Take advantage of our time-tested & widely trusted weatherization services, including:
Garage Door Insulation
Garage Door Seal Bottom for Uneven Floor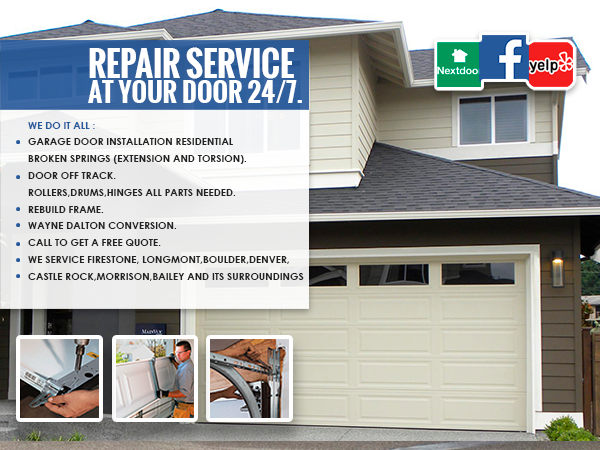 Proud to be a Member of the Colorado Community
The Garage Door Co. provides exceptional garage door sales, installation and repair. Established in 2017, we are a trusted garage door resource. Whether you are replacing an old garage door or installing multiple doors in a new construction project, The Garage Door Co., is your family-owned, fully insured Colorado business. We're honest and trustworthy and our philosophy is to provide the best possible customer service at fair prices!
NEW GARAGE DOOR DEALS AND DISCOUNTS
Here are some special deals we have to help you save with your garage door repairs, installations, maintenance, and service calls. Just contact us and mention the discount you would like to apply on your next service call.
$50 OFF* ALL GARAGE DOOR SPRING REPAIRS
$100 OFF ANY GARAGE DOOR INSTALLATION
$25 OFF CONTRACTOR'S MODEL OPERATORS INSTALLATION
*Offer valid between the hours of 8:00am to 5:00pm Monday thru Friday
I had a broken spring on my garage door, the quick response was great. He showed up according to my schedule, he had everything he needed, worked fast, explained the entire process, kept everything clean and organized. And didn't try to sell me things that I don't need. It was a great experience , thank you so much!

ELDAD MALKA
Andrew came here and helped install a new garage door opener. He found lots of other small issues and was extremely kind to identify issues with 20 yr door and help all of those one by one. He did not look for new things to make money like other guys but actually showed me each issue and showed me when he got them fixed. I assure you won't be disappointed at all having him come by and take of old doors. I had a 3 car garage door and he fixed them all. Thank you!!!! I don't need to find another new guy anymore.

MKJ
What a fabulous experience I had with garage door co! They showed up on time completed the work we needed and went above helping with our weird sized garage door! I highly recommend them for you door need!

DONNA COOL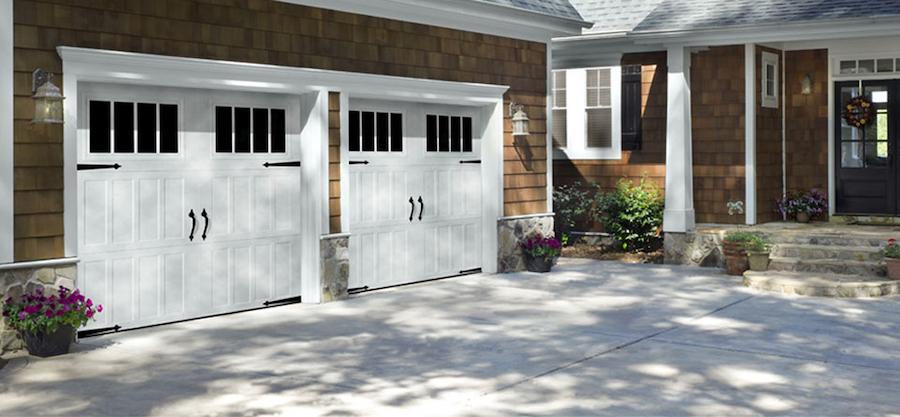 Proudly Providing Amarr Garage Doors
Garage Door Co. works with vendors from several companies to provide our customers with exceptional quality doors and competitive prices for sales, installation and service. Established in 1951, Amarr is one of the world's leading brands in design, manufacturing and distribution of sectional doors for residential garages, condominiums, commercial buildings, shopping malls, warehouses and other industrial applications.
The "Small But Mighty" Garage Door Company
Our family owned and operated business is "small" enough to deliver exceptional, individualized customer service with a personal touch. But we're large enough to provide the most reputable garage door brands in the industry like Amarr, which we can provide to home and business owners at an affordable price—whether you live way up in the mountains or in the heart of Denver.
We think our Garage Door Repair and Replacemen Service Work speaks for itself.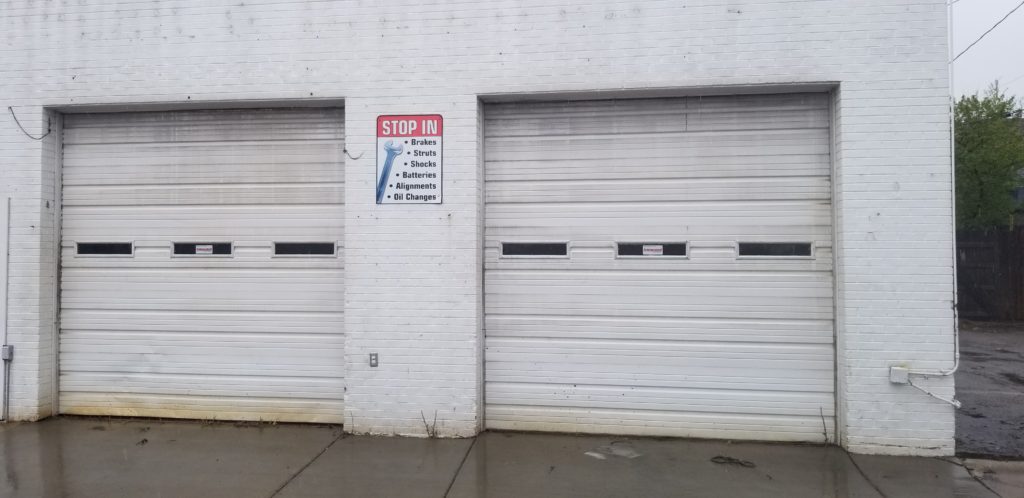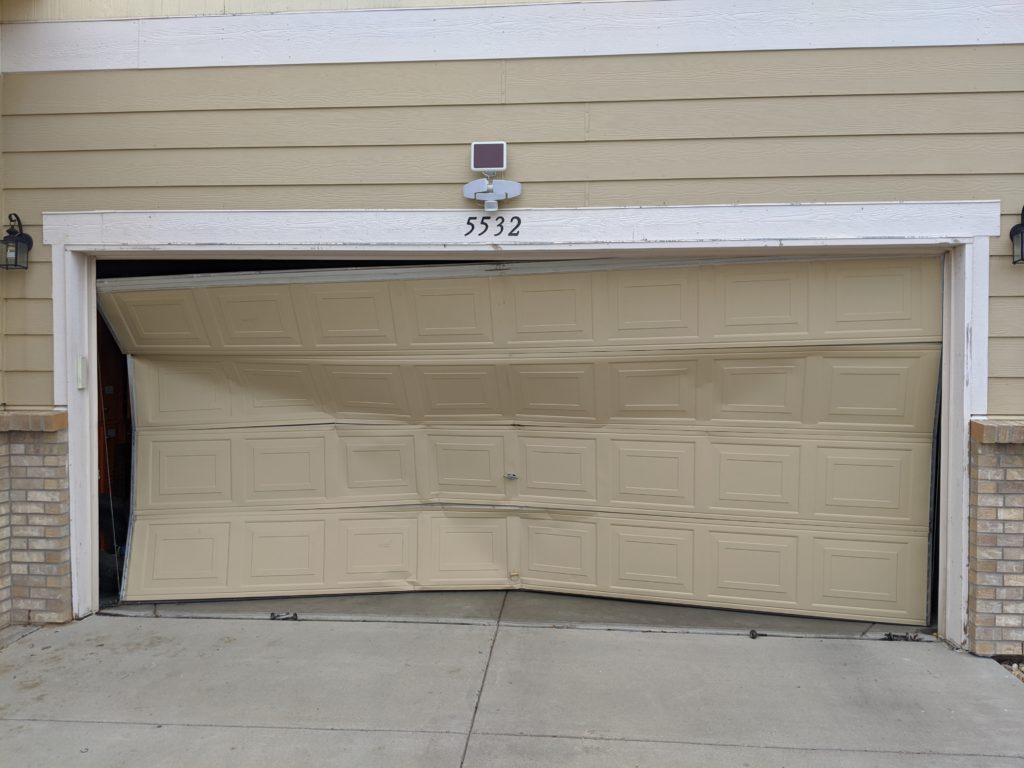 READY TO GET YOUR GARAGE DOOR SERVICE OR REPAIRS STARTED?
(720) 376-4026
Request a FREE Quote For a Service Call or for FAST Efficient Residential Garage Door Repairs
Whether you need emergency garage door service 24/7 365 days a year, or repair in the Denver metropolitan area or Colorado front range mountains region, or need a new residential or commercial garage door installed (available in the Denver Metro Area), our garage door experts and service technicians can provide you with our know-how and guide you through the process of buying a new door or for getting your existing garage door maintenance and repair completed.
To get started, give us a call at (720) 376-4026 or contact us to request a FREE, no-obligation quote.