Garage Door Repair & Sales for Castle Rock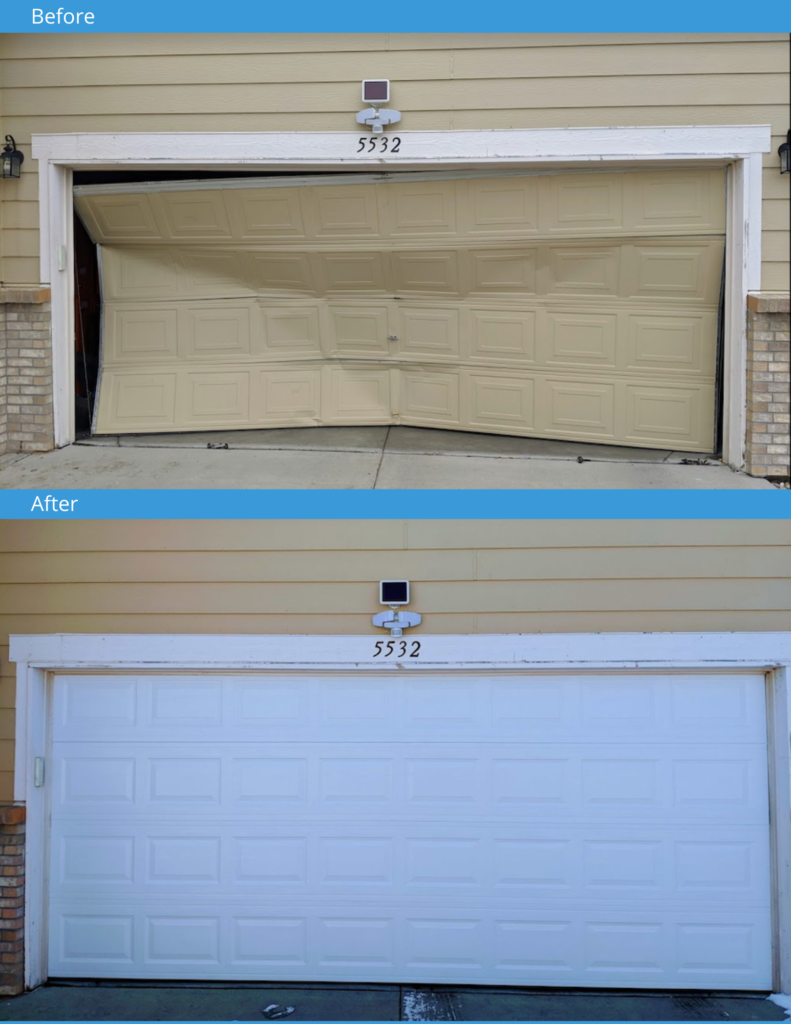 We're there when you need us!
People don't realize how much they rely on their garage door – until it doesn't work. And that's where we come in! The Garage Door Co offers garage door repair, service and sales for all the Denver metro area and all the way south to Castle Rock.
Affordable garage door repair
Let's be honest…who budgets for garage door repair and service? That day almost always comes as a surprise.
This is why we work fast, efficiently and do the job right the first time. It's how we provide affordable, quality garage door repair. Because when we keep our costs down, we can pass those savings onto you.
Whether you need regular maintenance or professional repair for a specific problem, our technicians will be there in a jiffy!
Free estimates
We offer free estimates on garage door repair, service and sales so you know what to expect.
Common reasons customers call us for repair and service:
Replacing or repairing garage door opener motors
Repairing or replacing cables and hinges
Replacing rollers to fix noisy garage doors
Assistance with door coding
Repairing panels
Updating doors to smart garage door opener systems
Emergency garage door repair
We're available to help with all this and more! Don't see what you need? Just contact us!
Emergency garage door repair in Castle Rock
Need emergency garage door repair? Call us! We'll be out as fast as we can.
Garage door sales and installation
We also offer garage door sales for home owners who want to upgrade the look of their residence.
As a garage door is a significant portion to the 'face' of your home, it makes a big impact! If you're selling your house or are just ready to enjoy a new aesthetic to your home, a new garage door is a great investment.
We proudly sell Amarr Garage Doors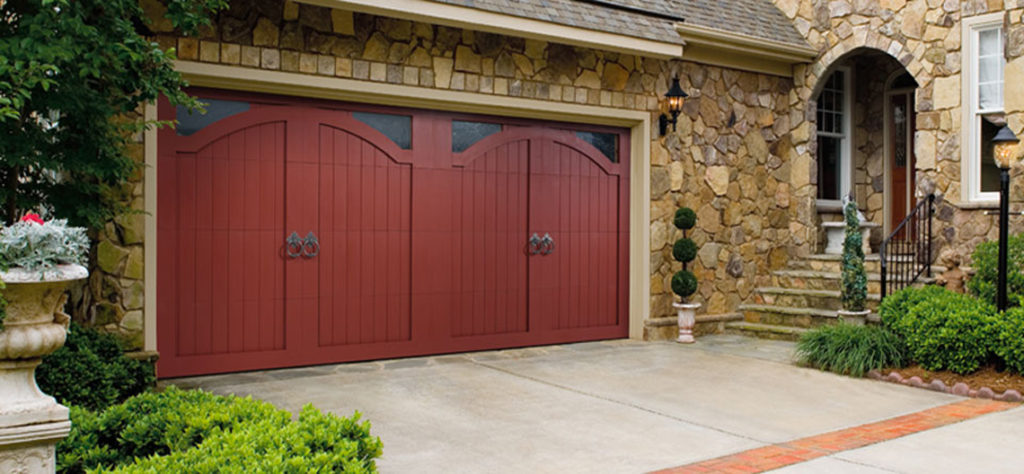 Providers of quality garage doors at an excellent price, Amarr offers home owners a wide variety of materials and garage door styles. Whether you're going for a modern look or something more traditional, Amarr has the selection for you.
We sell and install Amarr doors for homes and businesses. Check out the garage door repairs and installation specials we're running this month. Let's get you a new garage door for less than you think!
Call the Garage Door Repair Experts!
Let us put our experience to work for you! Whether you need garage door repair, service or sales in Castle Rock, we can help you out.
you won't be disappointed…
"I assure you won't be disappointed at all having him come by and take off old doors. I had a 3-car garage door and he fixed them all. Thank you!!!! I don't need to find another new guy anymore."
M.K.J.
I had a fabulous experience…
"What a fabulous experience I had with Garage Door Co! They showed up on time, completed the work we needed and went above [and beyond] helping with our weird sized garage door!"
Dana C.
Frequently asked questions about garage door repair in Castle Rock
How long will it take to get emergency garage door service for my home or business in Castle Rock?
Our team of garage door technicians is ready to head out to your home or business no matter what time of day it is. We are located around and south of the Denver Metro area. Depending upon where your home or business is located, we have an excellent track record at arriving at the needed location within 90 minutes. Call us directly for emergency garage door services at 720-376-4026.
How much does garage door repair cost for service in Castle Rock?
Garage door repair and services vary upon what is needed. We offer free garage door repair and installation estimates. Contact us today and we can find the service or door you need at a price you can afford.